2 Steps to Change Contact Information on a Google Business Listing
Often you may find that your google maps listing for your business is showing incorrect information. It is important to change this as soon as you notice it because your Google listing is inextricably linked to many other sites that are also listing your business information. Sites like Dex and Yellow Pages pull its listing information directly from Google.
Step 1: Locate the Google business listing
Navigate to Google and type in the business name which is to be changed. The listing will appear to the right of the Google search listing. Click the 'Feedback' link located to the bottom right of the listing.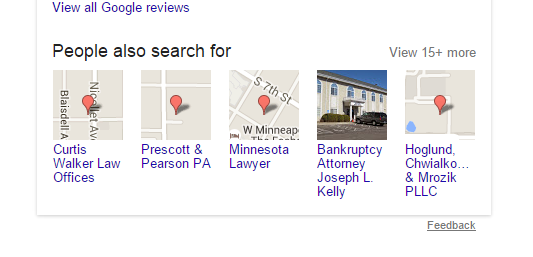 Step 2: Change Your Google Listing and Submit to Google
Once on the page titled 'Report a Problem' business listing details can be changed publicly. Clicking on the corresponding field will allow it to be edited.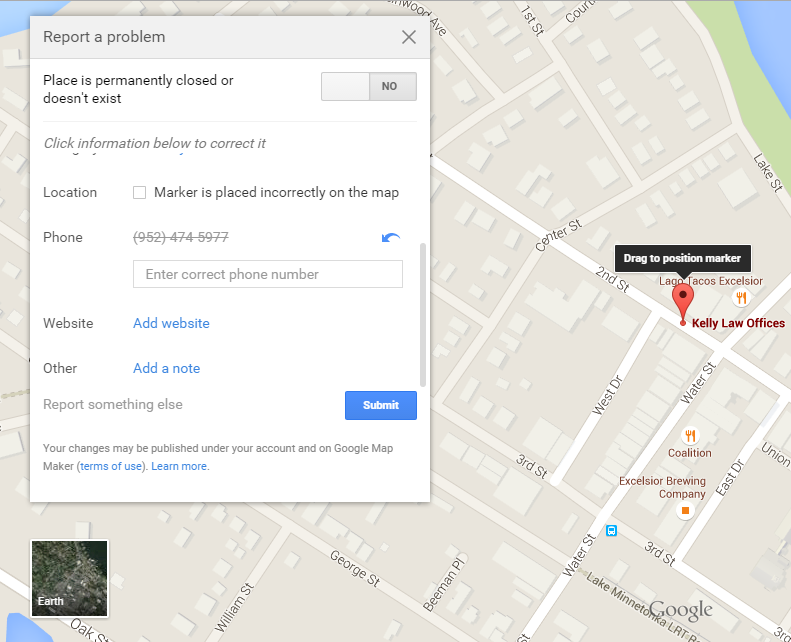 Click 'Submit' and the changes will go to Google to be reviewed. Google details it's review process as follows:
"What happens to your report
If you report a problem on Google Maps, your changes are usually submitted to Google Map Maker. Using Map Maker, people submit reports and review reports made by other users about missing or wrong information on the map. Your change will be compared to a variety of sources to confirm it's correct.
Note: Not all reports go to Map Maker. Some are sent directly to Google for review."
In my experience, Google will review your request and will make your changes public within 24 hours.