Determining If a Google Business Listing Has Been Verified
It can sometimes be the case that there is a duplicate Google Places listing for a business that you don't have control of. It may have been created for your company in the past or by someone else. There is a way to determine if a Google Business listing has been claimed and if so, to request access to the page from the person who claimed it.
Log into your Google account and visit google.com/business. If you don't already, you will need to set up a Google My Business account.
If you have never used Google My Business, you will see a welcome screen that looks something like this: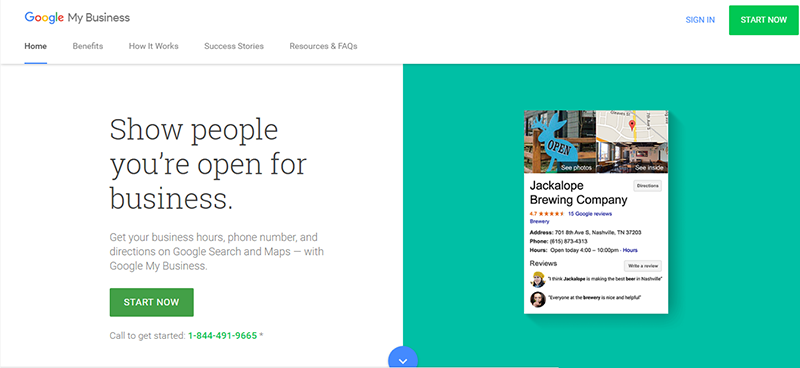 Click 'Start Now' and search for the name of the business you want to verify in the search box.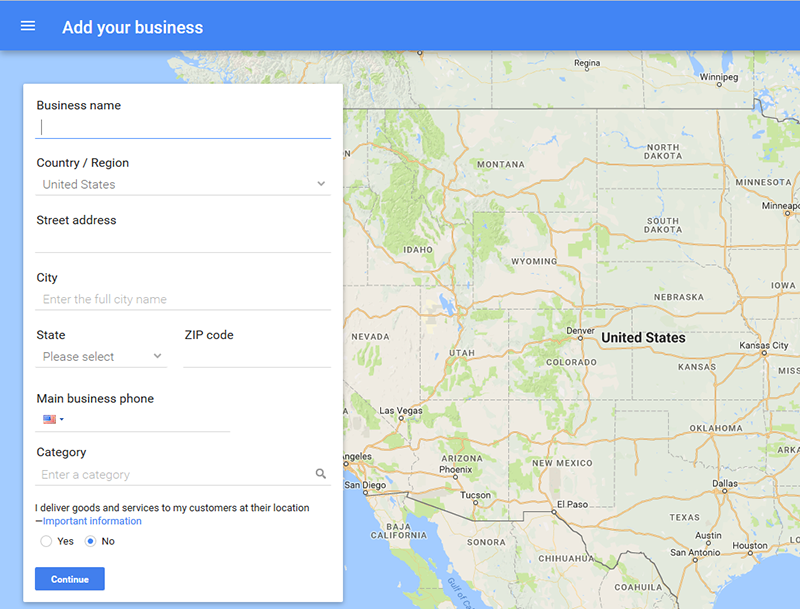 If your business pops up then you know the Google listing for this business already exists and you will need to request access from the account that claimed it. If it doesn't pop up, then you can set up your new page by submitting the current business information.
If you already have a Google My Business account then click 'Log In' in the upper right. This will bring you to the 'Business Accounts' which shows all of the pages you currently manage.
To add add your new business to be verified, click the plus sign in the lower right hand corner of the screen. This will bring you to the same listing map page where you can search for the name of the business to be verified. Note: If you have duplicate listings for the same business, you will need to add each listing in order to request access for them separately. If the business listing already exists, it will pop up. Click the business and it will populate the fields with the current business info. Click continue.
Next, you will see an alert that the page has already been verified with options for requesting access to the page. The partially hidden email address is a clue. Sometimes that's all it takes to remember which email it is verified under. Click 'Request Ownership'.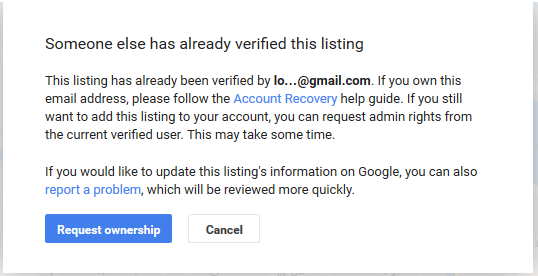 You will then see the form 'Someone else manages this business on Google.'. Here you will submit basic info regarding your relationship with the business, your name, email and phone should you want them to contact you. Click 'Submit'.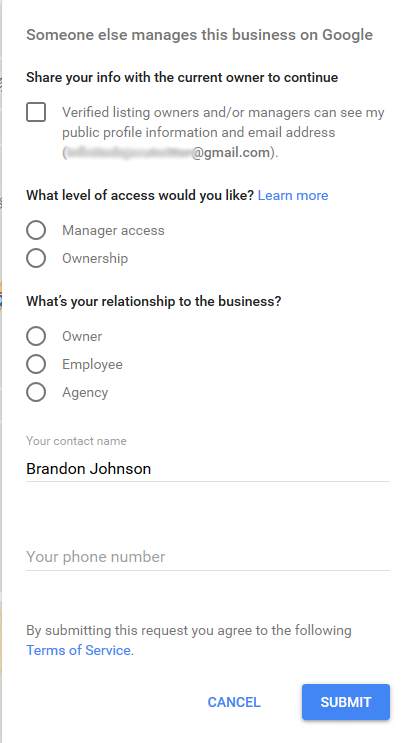 Check old emails addresses and those of past employees that may have created the page. I often find that the notice gets sent to the same person who sent it to an old email that they no longer use or forgot they had. If there is no response, you may have to contact Google to track down the listing.